The day started a bit gloomy with fog and a bit of rain, it soon recovered in Lage Vuursche and we were able to enjoy the sun. We were with a decent group of people and seven dogs. This year the blondes were in the majority. The four of them were facing 3 black and tans. The company was very social, there were no issues between the dogs. Also of course not among the bosses. Social dog, social boss!
This year we once again we met a small pack of dogs. There was a positive response from both packs and when the labrador retrievers continued their way, there were even hovawarts who thought they should join this pack. Fortunately, this resolved quickly. What cheese can't do.
We also welcomed this year a number of people interested in the hovawart to our walk and they got a good impression of the breed during the walk. During the walk they could experience the hovawart and also ask their owners about their experiences.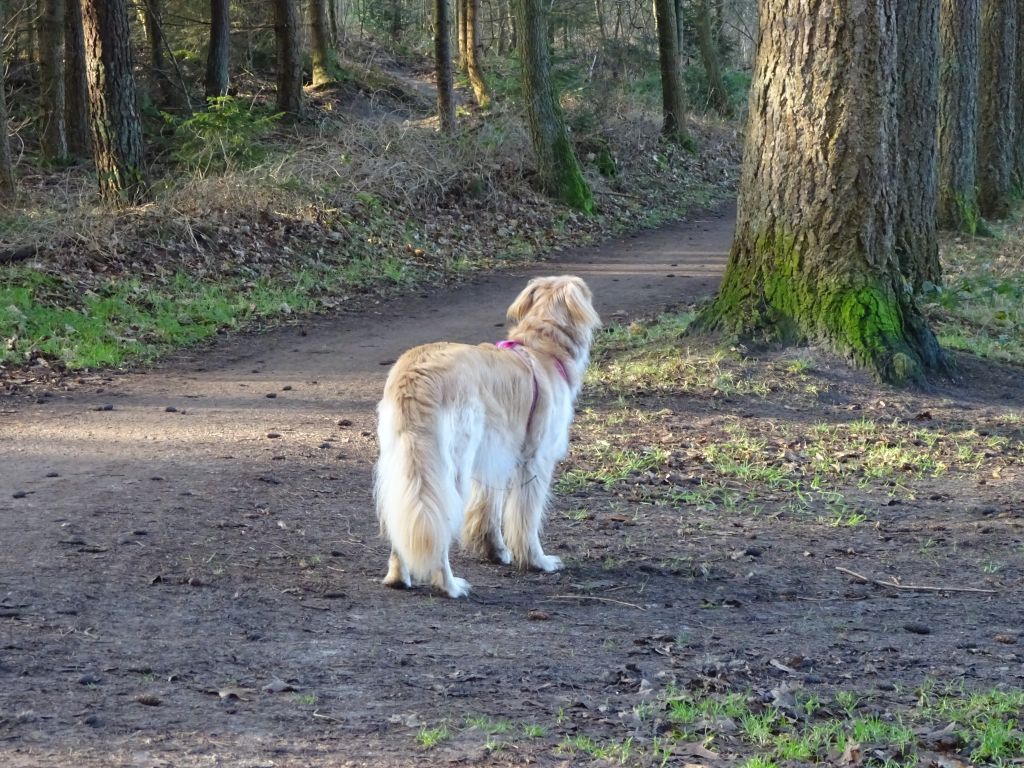 Of course some group photos were taken during the short stop. However, the hovawarts were not really photogenic this time and showed their best side, the back!!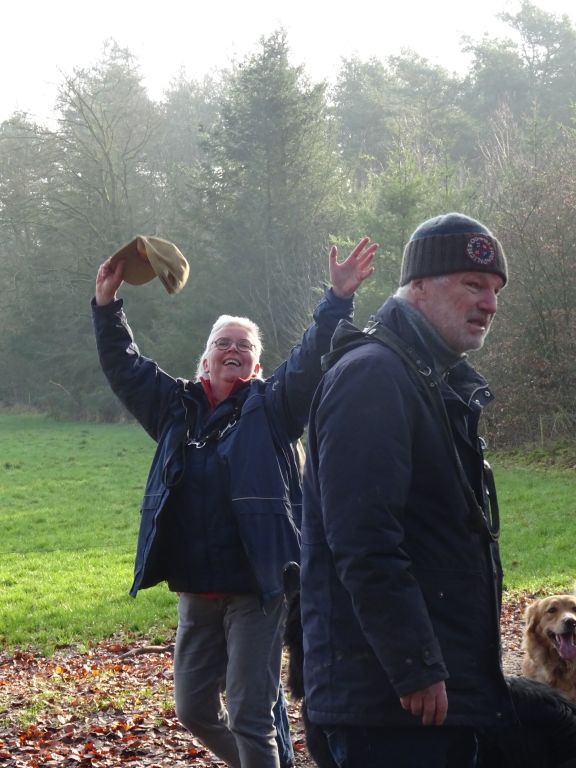 Fortunately, one of the bosses of such a photogenic hovawart was very well photographed. During this short break we could of course enjoy the delicious waffles that Christel had brought along.
Some hovawarts also enjoyed the water features in this forest.
After the walk some of the dogs were put in the car after a nice bit of water and others enjoyed outside under the canopy. Now it was time to spoil the inner man a little and to chat a bit together. The walkers could all enjoy a nice cup of coffee or tea for which they had received a voucher. But many also enjoyed a nice lunch at the Theehuis. We were able to sit outside, because the temperature even exceeded ten degrees.
The last ones left for home at 3 p.m. So we can look back again on a successful event.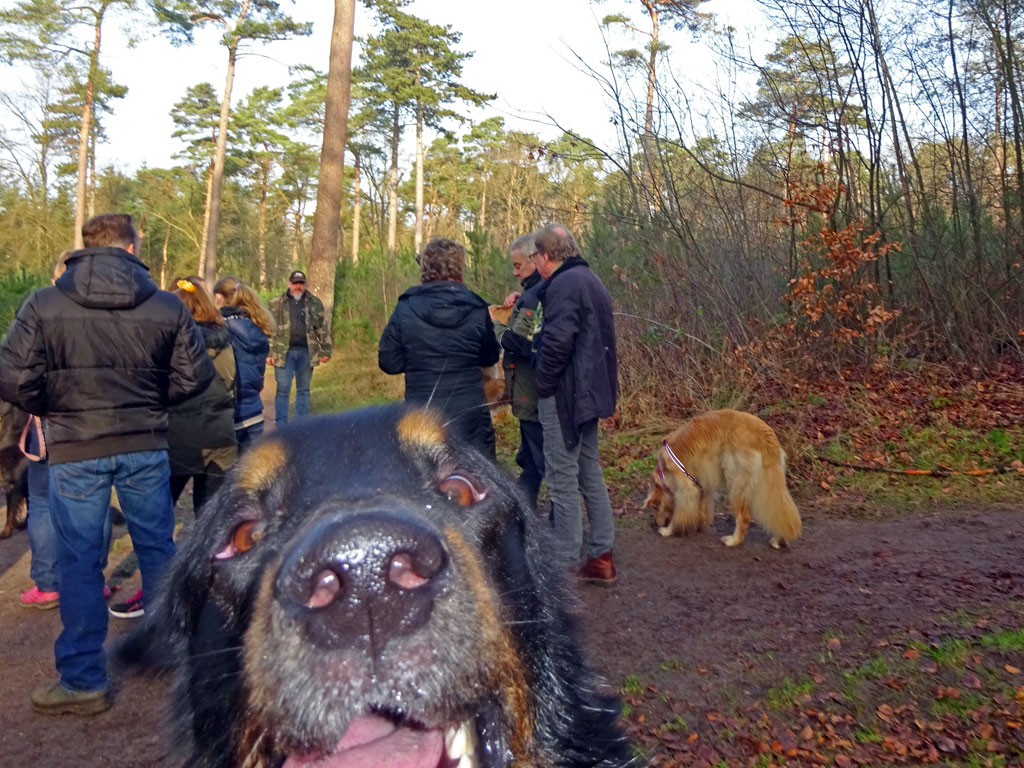 For more picture, please see the Pictures page.